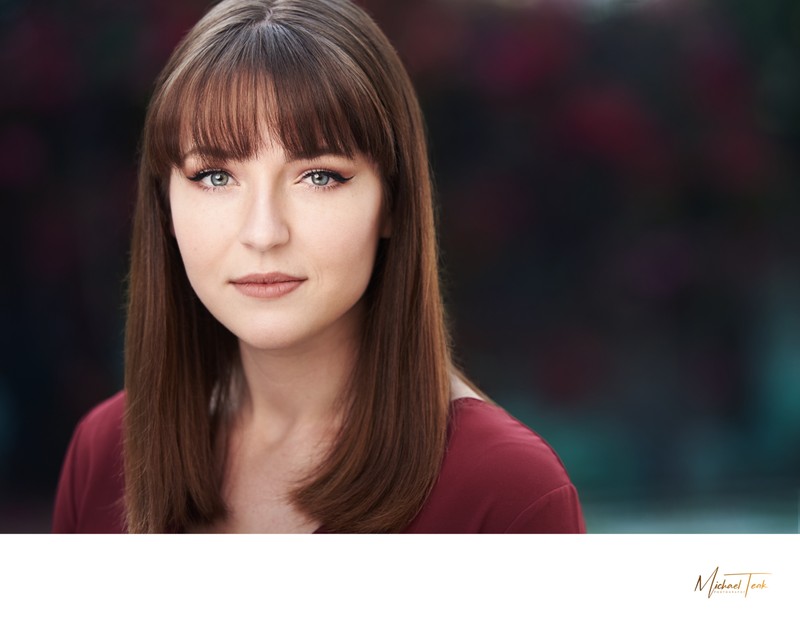 Here's what clients have been saying:
---
"...nothing short of phenomenal... I was impressed by his use of light and both the prowess and creativity he brought to the shoot.... His experience as a model also allows him to give poignant advice on posing and how to create great photographs. He is also kind and a fun person to work with--he does a great job at putting people at ease. Not only did I get some great images but I learned an immense amount from Michael during the shoot and enjoyed myself."
-Brian A.
"Absolutely amazing to work with! He went above and beyond my expectations… Michael really has an eye for the locations and lighting. I have another project coming up very soon and will definitely be hiring him for it."
-Sarah S.
"Best ever. His way with the experience blows away all other photographers."
-Michael K.
"Michael was seriously the best experience I have ever had with a photographer! He was so intuitive and asked really relevant and insightful questions about what we were trying to portray with the pictures, and gave some really great suggestions... He met and exceeded our very high expectations of what we wanted out of the photos. Plus there were so many great options to choose from... His pricing was higher... but we are so happy we decided to spend the money. With Michael, you really get what you pay for, and so much more. This guy is a quality professional, every step of the way was a perfectly wonderful experience. These pictures were worth every penny!"
-Tristan J.
"Our photo session with Michael was a great experience. Michael was first class from the very beginning... The photographs were incredible! Too many good ones to choose from. I would highly recommend Michael and would definitely use him again in the future."
-Michealle B.
"He was relatable, thorough, educational, and very talented. The results were amazing."
-Scott F.
"I am thrilled with the work Michael did and the resulting photos. He was very professional and gently coached me through the entire process...so much that I never felt awkward. Because of his expertise, he was able to capture exactly the look I hoped for -- actually better because of his knowledge about lighting and angles, different facial expressions, etc. It was hard to choose the photos because there were so many really good ones... I wanted the very best photo I could get... and he exceeded my expectations. It was FUN!"
-LJ A.
"Michael was excellent to work with! Highly recommended."
-Logan H.
"I'm an actor in NY who needed headshots/promotional modeling shots and due to his work in getting me the best looks possible, after 2 weeks of auditioning and submitting for roles I'm already shooting short films and a TV Pilot!"
-Robert K.
"...I was absolutely blown away with the quality of the photos. They are breathtakingly beautiful, and multiple people have told me they should be on the cover of a magazine. He was a true professional and delivered a flawless product."
-Layne P.
"Excellent customer service and quality!"
-Desiree B.
"Michael is fantastic, really brought the best out of me..."
-Joshua R.
"Michael is a consummate professional. He shows up with great energy and focus."
-Susan P.
"Michael listened well and achieved the looks and projections I was aiming for."
-Darla C.
"Michael was great! He took the extra time to understand exactly what I was looking for with my photos. He has a great eye for beautiful results."
-Victoria H.
"Very easy to work with and very professional."
-Brandon B.
"It was my first experience getting head shots, so I was a bit nervous. Michael made me feel comfortable & confident. He is artistic, professional, & a lot of fun to work with."
-Michael S.
"Michael... took the time to get to know her, her likes, why she was doing headshots, and kept the photoshoot fun and educational. The end results was fantastic!"
-Tenley K.
"Incredibly professional and the best you can get..."
-Dean B.
"The pictures turned out awesome! And Michael really set the perfect atmosphere for posing..."
-Carissa S.
"Would definitely hire Michael again."
-Lisa H.
"We truly enjoyed working with him--photos are fabulous!"
-Patricia W.
"We did a photoshoot for my 11-year old daughter and he was so kind and patient with her... had her laughing and joking with him through the entire shoot. She said she had some of the most fun she's ever had at that shoot, and the pictures came out so good! ...He's professional, yet down-to-earth and just a great guy to work with."
-Joel D.
"Very personable, very prompt and works with your schedule."
-Garry M.
"Michael is very professional and easy to work with. His gear and eye for details are both excellent... the finals turned out great."
-Ian A.
"Go to Michael for your headshots. You won't regret it. He made me feel at ease, he took the time to get to know me and what I wanted .... he just went above and beyond."
-Alix E
"Michael was incredibly accommodating and before we even met he spent a lot of time chatting by phone with our daughter to figure out her vision for the pictures, and then brought his considerable talent to bear to make sure the photos really captured the many sides of her personality."
-Gillian Y.
"Michael is an exceptional photographer who is both easy to work with and efficient... He is skilled, talented, confidence inspiring, and honest."
-Jason K.
"His approach to the shoot was open and thorough, walking me through his process but also allowing me the opportunity to offer my own thoughts and ideas when possible. I wanted something a little different from the traditional cut and dry headshot and Michael's vision delivered on that in a professional and easy going manner."
-Chris F.
"Michael was the ultimate professional... The shots are absolutely beautiful and exactly what I asked for."
-Heather K.
"Very professional, yet fun. You can tell he knows the business & actually cares enough to sit and talk about your plans before starting."
-Nolan R.
"He does exactly what he says he's going to do and for me, he went above and beyond what he promised. As an artist his work is fantastic."
-Steve M.
"He is very personable and immediately puts you at ease. I hired him to shoot some professional headshots and they turned out beautifully... I was in a time crunch and they happily worked inside my limitations and got me my finished pictures before my deadline. Highly recommended!"
-Kat W.
"…very easy to work with and has great customer service. He loves what he does and it truly shows."
-Ryan P.
"I hired Michael for a photo shoot for my 11yr old son's acting/modeling career. He was awesome! Michael took the time to get to know my son in comfortable conversation. He created an atmosphere that enabled my son to relax and feel free in front of the camera... It's obvious Michael enjoys his work for it shows in his ability to connect with his subjects."
-Alysa R.
"I needed shots for a web-site and social media - Michael was very professional, thorough, and easy with my anxieties about being photographed... I am very happy with the results."
-Anne L.
"Michael is an amazing photographer! I was very nervous as I haven't done pictures in a long time. He was very patient and an incredible director. He directed me in an easy understandable way, making me very comfortable. My pictures came out exactly how I wanted."
-Yuki M.
---