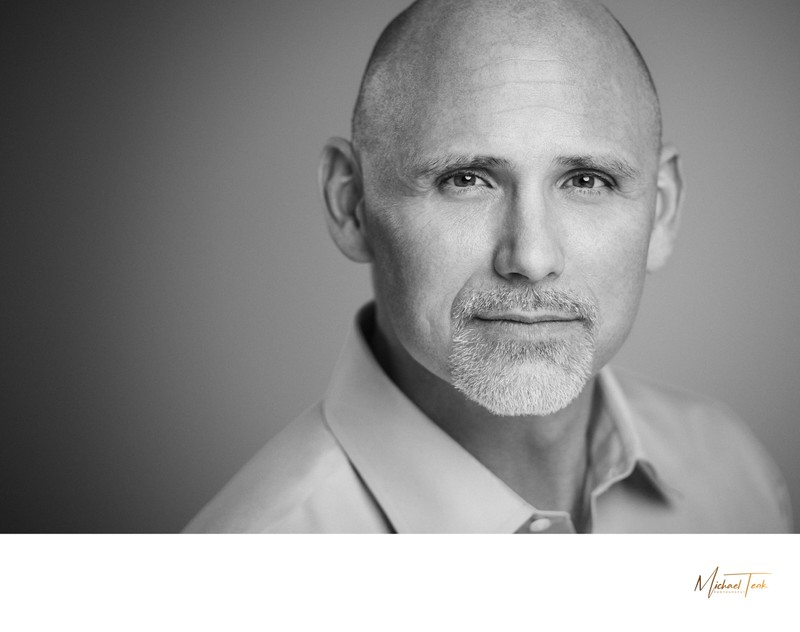 The Headshot Process:
We'll approach this whole headshot and branding process with the end in mind. We're not just trying to make some pretty pictures, and it's not all about looking "good". People form an impression of us when they see our images. This is about taking control of that impression and being deliberate about what we're saying.
So we'll start by asking, "Who are we talking to? Who will be seeing your images?" That may be potential clients, colleagues, investors, employers, casting directors, agents, fans, dates, etc. Sometimes it's more than one group, which is fine. We might create different images for different uses if needed.
Then we can move to "What thoughts or feelings do we want them to have about you?" It's often useful to ask specifically, "When someone sees my image I want them to intuitively feel that I am _______, _______, and _______." Images have a way of speaking directly to the gut, and people tend to trust their gut feeling about someone much more than what you might tell them with words.
Once we know who we're talking to and what we want to say, we'll tailor your session to create exactly what you need to achieve that. Everything from wardrobe suggestions and location, to lighting, posing, and expression will be guided by our goal. That may include natural light or studio lighting, inside or out, using a backdrop or making use of the environment blurred out into a wash of tone and color. You may have ideas for the aesthetics or you may need to match other images from your company or organization, which is all fine. I'll help guide you in choosing what will work best.
All of this is to showcase certain aspects of who you are in a way that is genuine and natural. It's not about faking it, but being intentional. And I'll help you and coach you every step of the way. I absolutely love what I do, and we tend to have fun with it! And yeah, we'll make sure you look great too.
Retouching adds the final polish to the finished images. Subtlety is key here, which is why I spend time going over every detail, removing blemishes and a few stray hairs, but keeping the natural texture and quality.
We'll begin with a free consultation. Reach out via the contact form and we'll set up a time for a quick phone call to see if we're a good fit and chat about our options.